When should you hire a Fort Lauderdale public adjuster?
By Todd Jackson, Fox Public Insurance Adjusters, Inc.
Originally Published On: January 4, 2021
Category: Public Insurance Adjusting
If you own a home or property in Fort Lauderdale we hope you find this article helpful.  Even though this article talks about Fort Lauderdale, we also cover many other parts of South Florida including, West Palm Beach, Jupiter, Palm Beach Gardens, Lake Worth, Boynton Beach, Delray Beach, Boca Raton, Pompano Beach, Wellington, Deerfield Beach, Stuart and Port St. Lucie. If your home has been damaged by a storm, hurricane, fire, flood or any other unexpected situation, you have some choices.  One is, do you call your insurance company and let them handle the situation?  or Do you call a public insurance adjuster?
If your Fort Lauderdale home or property has suffered damage from a hurricane, storm, broken appliance, or a plumbing pipe that has worn to the point of leaking, calling a public adjuster is often the best decision that can be made.  Why?  Because a public insurance adjuster works for the homeowner, not the insurance agency.  When a homeowner calls their insurance company with home or property damage, the inspector that the insurance company sends out works for the insurance company.  However when a public adjuster is hired, the public adjuster works for the homeowner.  Many homeowners don't know this but you have a choice when it comes to home damage.  You have your insurance company assess the damage to your home, or you can hire a public adjuster who will visit your home, and determine the extent of the damage.  While it's true that a public adjuster gets a small percentage of the settlement, in most cases the public adjusters settlement will be much larger resulting in a much larger settlement for the homeowner.  Just look at this illustration below!
When a Fort Lauderdale public adjuster inspects your home, they are looking for all the visible home damage that has already occurred, as well as damage that could result from the initial damage.  They also inspect for hidden damage.  For example, a damaged roof many result in mold growth in the attic.  Where an insurance inspector may only see the roof damage, a public adjuster will also inspect for the mold and water damage that resulted from the opening in the roof.   Sometimes when an insurance company denies a claim, it's the result of hidden damage or damage that resulted from the initial damage that was missed. Remember a because the insurance company inspector is working for the insurance company, their goal is to keep the settlement as low as possible.  In many cases, there is no settlement because the insurance companies inspector will tell the homeowner, the deductible is more than the cost of the repair.
Why and how insurance companies deny property claims.
As a Fort Lauderdale Public Adjuster, we sometimes receive distress calls after the homeowners insurance has denied the claim.   There are many reasons why an insurance company will deny an insurance claim.  Sometimes it feels as if denying insurance claims is a standard practice that saves the company money.
In addition to flat out denying a claim, the other tactics include, minimizing the cost of damage paired with telling the homeowner, or property owner, the cost of the repair is less than the deductible, so it's not worth putting in a claim.
Left unchecked water and moisture will start growing mold in 24-48 hours.  For more information on mood growth read this: Mold growth in South Florida
Another tactic some insurance companies use is the turn a blind eye to the most expensive part of the damage.  One example that comes to mind is mold damage.  While a flood from a broken appliance is one issue, the other often over looked issue is the hidden mold, which is growing inside the wall or under a floor.  Removing mold often means removing drywall and sometimes replacing damaged wall beams.  It the insurance company doesn't see it, than why should they claim it, especially if the homeowner is not aware the growing situation.
What if my insurance company overlooks damage and then denies my claim later. 
This is especially true in the case of mold or water damage.   Here is an example.  As a result of a windstorm, or hurricane a home suffered roof damage.  The homeowner called their insurance agent who sent out a damage inspector.  The inspector tells the homeowner, this is not going to be expensive to fix.  As a matter of fact, your deductible is more that the cost of simply calling a roofer.   The roofer patches the roof and charges for the repair.  What the insurance agent missed, and what to roofer also missed is the fact that the damaged roof allowed rainwater into the homes attic.  The water soaked the attic's insulation allowing mold to grow.  The mold spread from the insulation to the roof beams.  No one in the home knows this problem was brewing.   Working as a public adjuster in Fort Lauderdale I have seen this happen over and over.  The mold claim gets denied because now the roof amount of damage is more than the policy limit.  If course, it wouldn't have been if the insurance inspector did a proper assessment.    Another common reason for a denied claim is the roof is too old.  If the insurance company determines the roof is too old, the claim could be denied.    When this happens many upset homeowners empty their savings, or take a loan to cover the cost of repairs.  This doesn't always need to be the case.  In the past we have re-opened denied insurance claims, resulting in an additional settlement to the homeowner.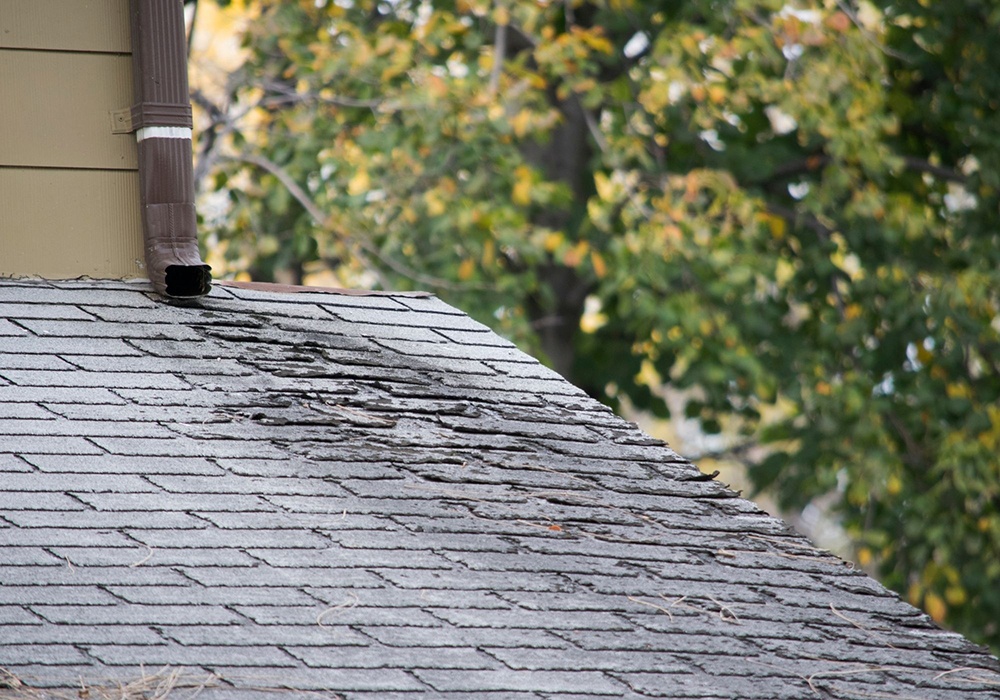 If your insurance claim is denied, you can only benefit by calling us for a free inspection.
There is no charge to have us visit your Fort Lauderdale home to determine if your claim should be re-opened.  As a Public Adjuster in Fort Lauderdale, we have reopened denied claims getting the homeowner an additional settlement.  If we inspect your home and determine that your claim can't be reopened, you will benefit by having piece of mind that you pursued all the possible solutions.   In addition our staff has experience in home construction and insurance policies.  As a matter of fact, Todd the owner of Fox Public Adjusters is a home contractor and also a former insurance agent.  The means that we know every aspect of the insurance business, as well has how to best protect the homeowner.  Many insurance inspectors have little or no construction experience.  Some have never worked as an insurance agent.   By working in all the different aspects of the insurance industry we can protect our homeowners and make sure they receive the full settlement they are entitled to.
If your had home damage, and your insurance company denied your claim, read this article on denied claims.  Was your insurance claim denied?
If you have home or property damage, calling a public adjuster first is the best decision you could make.
When a homeowner suffers damage to their home as a result of a hurricane, storm, broken plumbing, damaged appliance, fire or any other unexpected situation the stress suffered could be dramatic.  In this situation it's important to have someone looking out for you.  As a Fort Lauderdale Public Adjuster our only interest is taking care of our clients.  This means that are will examine your homes current damage; we will also look at damage that could result on future problems that may result from the initial damage.  Many of our clients have found that by calling a Fort Lauderdale public adjuster first, it's likely that we will head off potential future problems.
Why it's important to have enough property damage insurance.
When it comes to property damage having the correct type and enough insurance is a must.   Here in Fort Lauderdale there are plenty of unexpected situations that can arise with regarding home or business property damage that can result in a frantic call to your insurance agent.   Over the past year, we have responded to distress calls regarding hurricane damage, wind damage, broken pipes that have flooded living rooms and kitchens.  If course there is the occasional fire damage situation, which is the result of bad home, wiring or a burnt pot roast.  Our most common calls are the result of water damage.  In addition to the damage caused by water or floods, mold damage is often a by-product.  As a homeowner it's important to have an enough insurance to cover complete replacement of your home in the event your entire home is destroyed.  Here in South Florida homes have been completely destroyed by fire, floods and hurricanes.  As a public adjuster in Fort Lauderdale our advice it to insure for the entire cost of your home.   There have been times in the past in which the insurance company wanted to pay for repairs to a home that should be rebuilt from scratch.  In these cases the public adjuster will work with the homeowner and the insurance company to determine the best course of action resulting is a settlement that covers the entire home replacement cost.